Tips for Beginner DIY'ers
Updated: Aug 21, 2021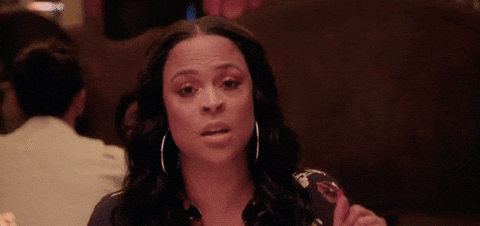 OKAY SIS!!
So you've finally gotten tired of paying your friends, family, and maybe even professionals every time you have a home repair or a DIY project that needs to be done, Well GOOD FOR YOU! It can be intimidating, but Im ready to teach you where to start!
I'm not even close to those perfect DIY'ers you see on Youtube and TicTok. I usually screw it up, but I can admit that over time I have gotten considerably better at completing DIY projects. Nothing compares to the feeling that you completed something you didn't think you could do, the independence of knowing "Hey, I got this"!
In this post, we are going to look at some DIY Tips that can help people who are new to home improvement work.
Tip #1: Ask for Help
I know, I know the whole point of DIY is for YOU to do it yourself, but it does not hurt to have a few more hands on deck, especially if that person is a bit more experienced in that particular skill. Having a seasoned DIYer on your side can make projects easier, and it can be a good way to learn some of the skills you will need to tackle tasks on your own. They can help you with your early projects and perhaps be able to offer a large scope of DIY tips and advice that you will be able to use in the future.
Tip #2: Invest in some DIY Tools
If you are trying to start this DIY hobby off right, you best's have your basic tools ready to go! If you don't have the following tools you need to get them asap!
Utility Knife

Hammer

Slip Joint Pliers & Needle Nose Pliers

Tape Measure

Level

Adjustable Wrench

Set of Screwdrivers

Cordless Drill (optional)
As a beginner DIYer you are going to need these things or you will constantly end up stuck or running to your local Lowes or Home depot.
Tip #3: Easy Projects First
When starting DIY projects you don't want to jump into something that will require advanced skills to complete. You want to start with small easy projects like hanging pictures or shelves, changing a faucet, or even changing a lighting fixture.
Starting with easy DIY projects will not only build your confidence, but it will also help you build the basic skill you need to complete more intricate projects.
Extra Tip: Take Pictures
You don't know how many times I've had to run back to the store for getting the wrong tool, screw or thing! Make sure you always take pictures on your cell phone of everything that's broken or every piece you may need to buy before you go to the hardware store.
Always stay prepared!
Even the most skilled DIYers started out as beginners. DIY does not have to be daunting or scary. You just need to take your time when learning how to DIY and gradually build your skills as you work on easy DIY projects. After a while, many of these skills will seem like second nature if you keep using them.
What's your favorite DIY projects?